What is Smart Start of Pender County?
Smart Start is a statewide program designed to help all of North Carolina's children enter school healthy and ready to succeed.
Smart Start of Pender County, Inc. administers Smart Start Funds in Pender County. We work in collaboration with several local agencies to serve children 0-5 in the community through child care, health care, and family support services. We offer a variety of services in support of parents and providers with the goal of promoting quality childcare in all of Pender County.
Smart Start of Pender County, Inc. is a private non-profit corporation and although we are primarily funded by the state, we rely on private contributions, as well as other grant sources to help meet the needs of the community.
Smart Start of Pender County, Inc. provides all services in an unbiased manner in regards to race, ethnicity, gender, religion, handicap, and national origin.
The agency will be closed Monday, November 20, 2023, through Friday, November 24, 2023, in observance of the Thanksgiving holiday. We will reopen Monday, November 27, 2023.
Employment Opportunities
Smart Start of Pender County (SSPC) a non-profit organization located at 600 N. Timberly Lane, Burgaw, NC is filling the following positions.
Program Support Assistant:
Part time entry level position with a minimum requirement of a High School Diploma and four years bookkeeping or accounting experience. Completion of a one or two year business course from an accredited community college or business school may be substituted for required experience.
Provide administrative and fiscal support
Assists with coordination of agency activities
Manage incoming and outgoing contact with the public
Assist with resource lending library management
Provides programmatic support to in-house programs
Assists with outreach to diverse populations and communities in Pender County
Maintain agency data management systems
Other duties as needed
Quality Specialist:
Full time position requires a Bachelor's degree in Early Childhood Education (ECE) or related field and two years of experience in direct service and management working with children ages birth to five, their families or programs that serve them.
Works collaboratively with licensing consultants and other individuals working with or providing technical assistance and training to child care providers
Assists child care programs and their staff in determining needs, developing objectives, identifying funding, providing resources, implementing strategies, setting goals, and monitoring progress toward meeting the highest quality standards, addressing specific projects, meeting accreditations and other child care related topics
Provide on-site coaching, modeling, observations, and feedback to improve teaching practices and early learning environments

Applicants must have the Early Educator Certification through the NC Institute for Child Development Professionals at Level 11 and the ECE TA endorsement or ability to obtain within 1 year of employment. https://www.ncicdp.org/certification-endorsements-licensure/

Contact us at (910) 259-9978 for details.
Read our Monthly Newsletter Here!


Dolly Parton Imagination Library
Enroll Your Child Today!
Register your child today to receive a FREE, new book each month until age 5. Smart Start of Pender County and Dolly Parton's Imagination Library are working together to bring books to North Carolina's youngest children through funding provided by the North Carolina General Assembly. Dolly Parton's Imagination Library is a FREE program for all families with young children in Pender County regardless of income or zip code.
You can register online by visiting the website here or contact Angel Parker, Early Literacy Consultant at aparker@pender4kids.com or at (910) 259-9978. You can also register your child via the QR code below.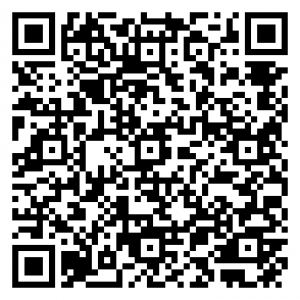 You can earn $$ for Smart Start of Pender County simply by using goodsearch to search the web, shop online, and dine out! Thank you for your support!
"In the final analysis it is not what you do for your children but what you have taught them to do for themselves that will make them successful human beings."
~ Ann Landers