What is Smart Start of Pender County?
Smart Start is a statewide program designed to help all of North Carolina's children enter school healthy and ready to succeed. Smart Start of Pender County, Inc. administers Smart Start Funds in Pender County. We work in collaboration with several local agencies to serve children 0-5 in the community through child care, health care, and family support services. We offer a variety of services in support of parents and providers with the goal of promoting quality childcare in all of Pender County. Smart Start of Pender County, Inc. is a private non-profit corporation and although we are primarily funded by the state, we rely on private contributions, as well as other grant sources to help meet the needs of the community.
Smart Start of Pender County, Inc. provides all services in an unbiased manner in regards to race, ethnicity, gender, religion, handicap, and national origin.
Standing Together
One of the core values of Smart Start of Pender County is to uphold the dignity and worth of each individual.
 Our mission of 
supporting services that provide opportunities for every child to grow into his or her full potential
 cannot be achieved without recognizing and dismantling the systems of bias that provide privilege to some and are unjust to others. That means committing—individually and collectively—to reflect and grapple with the racism in ourselves, our communities, and our society. 
We commit to standing in solidarity to create communities where each and every child, family, and early childhood professional can thrive.

  We have gathered resources for our families and educators to rely on as a helpful way to process the recent events, educate, reflect, and change the ways we can continue to grow our children into their best selves.
Click Here for our Racial Equity and Inclusion Resource Page
COVID-19
Book Distribution Update
SMART START OF PENDER COUNTY RESUMES BOOK DISTRIBUTION ANNOUNCEMENT
The Resource Library will resume book distribution Monday, May 11, 2020 to the families of Pender County. Families are not required to be members of our resource library to receive books for their children. The book pick up times will be Monday thru Thursday 10:00 a.m. to 4:00 p.m. Wednesday the extended hours schedule will expand to 6:30 p.m. Parents unable to pick up books during these times should call the agency and leave a message at extension 31 to make an appointment to arrange a pickup time.
Currently, we cannot extend our services beyond our monthly book distribution due to the COVID-19 virus. We are working to expand our resource library services and will keep our patrons updated on our progress through Facebook and our partnership website. The book distribution procedures are for the safety of our patrons and staff members. Please follow these procedures so that we can continue to be a community service to all our new and devoted patrons.
SMART START OF PENDER COUNTY RESOURCE LIBRARY BOOK DISTRIBUTION PROCEDURES FOR PATRONS
1. Patrons upon arrival please call the Resource Library number 910-259-9978. Tell the staff person that you are picking up books for your children.
2. Give the staff person your name, along with the first name and age of each child. The staff person will sign you in manually on the book distribution sign in sheet.
3. The staff person will then prepare your book bags according to the age of the child. The staff person will verbally tell you the titles of the books available and ask if you already have these books before placing them on a table outside the door of the agency for pickup.
4. Once the bags are prepared and put on the outside table, please come immediately and pick them up. The books will remain on the table for only a short time to avoid contamination by other patrons.
5. Due to the limited titles of books currently in circulation it is possible that your child will receive only one book for the month instead of the normal two per month, if they have been receiving books for years. If your child receives a book they already have, please keep both books and gift the book you already have to a child that does not have books or a family member's child that does not have that title. Please do this in a manner that avoids spreading the virus.
6. We are a community-based service and believe in "paying it forward" to help others. Thank you for your patronage.
Click Here for Our Resource Page
Child Care Providers – Click Here for Information on Forgivable Loans Through the CARES Act
Click Here To Donate To Our Supply Drive!
Thank you as we work together to protect the health of our community.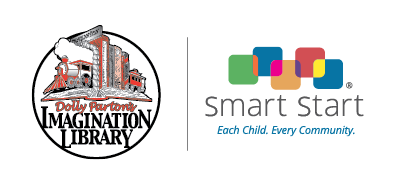 Dolly Parton Imagination Library
Enroll Your Child Today!
Register your child today to receive a FREE, new book each month until age 5. Smart Start of Pender County and Dolly Parton's Imagination Library are working together to bring books to North Carolina's youngest children through funding provided by the North Carolina General Assembly. Dolly Parton's Imagination Library is a FREE program for all families with young children in Pender County regardless of income or zip code.
Also be sure to join Dolly in her "Goodnight with Dolly" YouTube Series. More information can be found here. 
You can register online by visiting the website here or contact Angel Parker, Early Literacy Consultant at [email protected] or at (910) 259-9978. You can also register your child via the QR code below.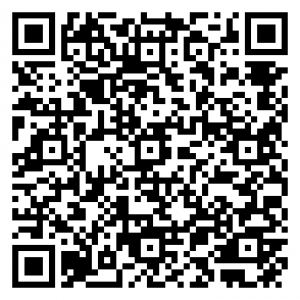 You can earn $$ for Smart Start of Pender County simply by using goodsearch to search the web, shop online, and dine out! Thank you for your support!
"In the final analysis it is not what you do for your children but what you have taught them to do for themselves that will make them successful human beings."
~ Ann Landers