What is Smart Start of Pender County?
Smart Start is a statewide program designed to help all of North Carolina's children enter school healthy and ready to succeed. Smart Start of Pender County, Inc. administers Smart Start Funds in Pender County. We work in collaboration with several local agencies to serve children 0-5 in the community through child care, health care, and family support services. We offer a variety of services in support of parents and providers with the goal of promoting quality childcare in all of Pender County. Smart Start of Pender County, Inc. is a private non-profit corporation and although we are primarily funded by the state, we rely on private contributions, as well as other grant sources to help meet the needs of the community.
Smart Start of Pender County, Inc. provides all services in an unbiased manner in regards to race, ethnicity, gender, religion, handicap, and national origin.
Coronavirus Update
In compliance with Governor Cooper's recent orders, Smart Start of Pender County is closed to the public effective March 23, 2020, until further notice.
Our staff is teleworking, continuing to support our essential child care workforce throughout this crisis. The best way to reach us during this period is by email. Please reference this staff page as needed.

We are making plans to check mail, make check deposits, and cut checks with minimal disruption of payments from our business processes.

In-person Technical Assistance staff visits to child care facilities are canceled until further notice. Staff is available via phone, video conferencing, and email to provide support when needed.

All Resource Library services and operations are suspended until further notice.

All trainings and events scheduled through May 31, 2020 are canceled or postponed.

All Smart Start hosted meetings and events will be virtualized, rescheduled, or canceled until further notice.

Dolly Parton's Imagination Library enrollment also remains open; applications may be made online or mailed.
The Week of the Early Child and the Raising A Reader Graduation has been canceled.
This is a fluid situation and dates may be extended. We will continue to closely monitor the COVID-19 situation in our community and provide updates as needed.
Please do not hesitate to reach out to Executive Director, Connie Carr-Costin, at 

[email protected]

 if you have questions.
Thank you as we work together to protect the health of our community.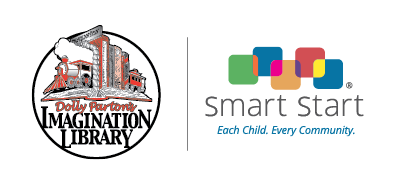 Dolly Parton Imagination Library
Enroll Your Child Today!
Register your child today to receive a FREE, new book each month until age 5. Smart Start of Pender County and Dolly Parton's Imagination Library are working together to bring books to North Carolina's youngest children through funding provided by the North Carolina General Assembly. Dolly Parton's Imagination Library is a FREE program for all families with young children in Pender County regardless of income or zip code.
Also be sure to join Dolly in her "Goodnight with Dolly" YouTube Series. More information can be found here. 
You can register online by visiting the website here or contact Angel Parker, Early Literacy Consultant at [email protected] or at (910) 259-9978. You can also register your child via the QR code below.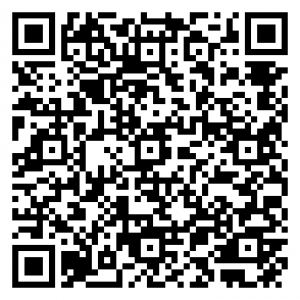 You can earn $$ for Smart Start of Pender County simply by using goodsearch to search the web, shop online, and dine out! Thank you for your support!
"In the final analysis it is not what you do for your children but what you have taught them to do for themselves that will make them successful human beings."
~ Ann Landers